Työvene will outfit patrol vessels to Finish Border Guard
The outfitting of equipment and finishing work of the vessels delivered to the Finnish Border Guard by Meyer Turku will be done by Työvene and the hulls will be built by the Polish company Baltic Operator.
"We are very proud to be trusted with this very special project", says Juha Granqvist, CEO of Työvene.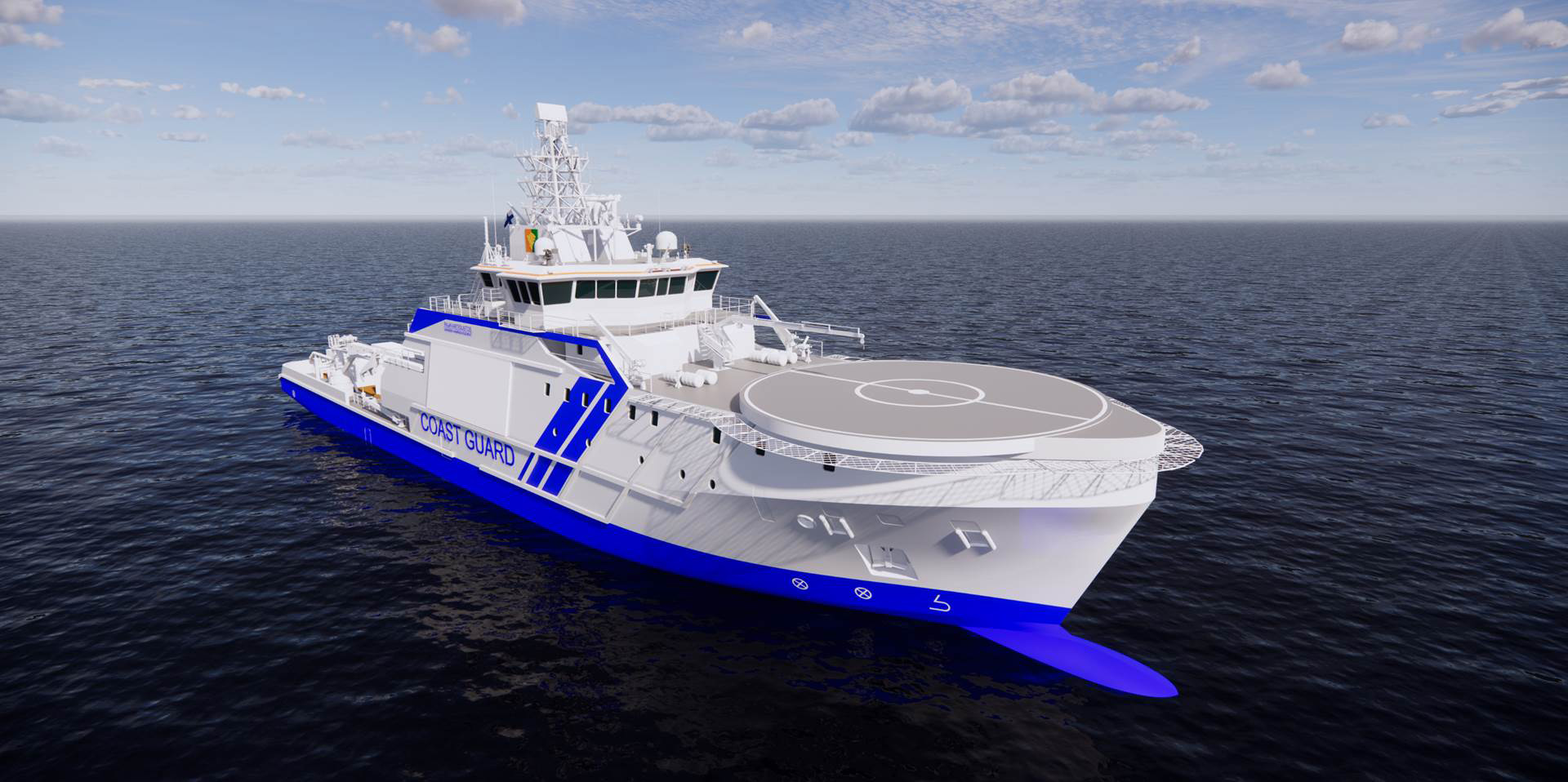 Meyer Turku has secured the partners responsible for the construction and equipment phases of the offshore patrol vessels to be delivered to the Finnish Border Guard. The ships' hulls are built by the Polish Baltic Operator. The deck structures are built by Työvene, which also equips the ships in close cooperation with Meyer Turku. Meyer Turku is responsible for the design of the ships together with the Finnish design network.
First vessel ready in 2025
In June 2022, Meyer Turku and the Finnish Border Guard confirmed the contract, which includes the delivery of two new Turva class multi-functional offshore patrol vessel. Meyer Turku is responsible for the project from start to finish. The first vessel will be completed in 2025 and the second in 2026.
The hulls of the ships to be delivered to the Finnish Border Guard will be built by the Polish Baltic Operator operating in Gdansk, which has also delivered large blocks to the ships being built in Meyer Turku. Baltic Operator was selected from among several shipyards after an evaluation and an on-site audit carried out together with the Border Guard. Baltic Operator, operating in the international shipbuilding, wind energy and offshore sectors, is part of Grupa Przemysłowa Baltic Agency JSC.
Työvene to equip the vessels
The hulls are ready-built and the ships are equipped at the Työvene shipyard in Uusikaupunki. Työvene is a Finnish shipbuilding company that designs, builds and operates aluminium and steel vessels for professional use, and offers the necessary capacity and infrastructure to complete the project within the schedule. In addition, the company has a long experience in the projects of the Border Guard and, with that, a relevant safety culture and an understanding of the customer's high level of requirements.
"We are very happy to announce our main partners for the construction phase of the offshore patrol vessels. Both operators, Baltic Operator and Työvene, are well-known professionals in the field and it is great to be able to realize these demanding projects together with them", commented Tapani Pulli, Deputy CEO of Meyer Turku.
Technical characteristics of
the future Turva class multipurpose vessels:
Length: 98 m
Width: 17.6 m
Depth: 5.1 m
Machine power: 12 MW.
Interested in more information?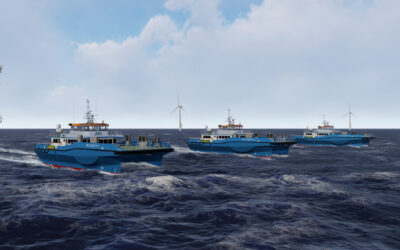 Työvene has secured an order for three hybrid-ready SWATH CTV's., and thereby enters into the offshore wind market.
read more