Working the Työvene way is as simple as it is complicated – it's all about being flexible and pragmatic, to listen, reason and identify the best solutions possible, together with the customers and suppliers. It's also about keeping our word and delivering on time.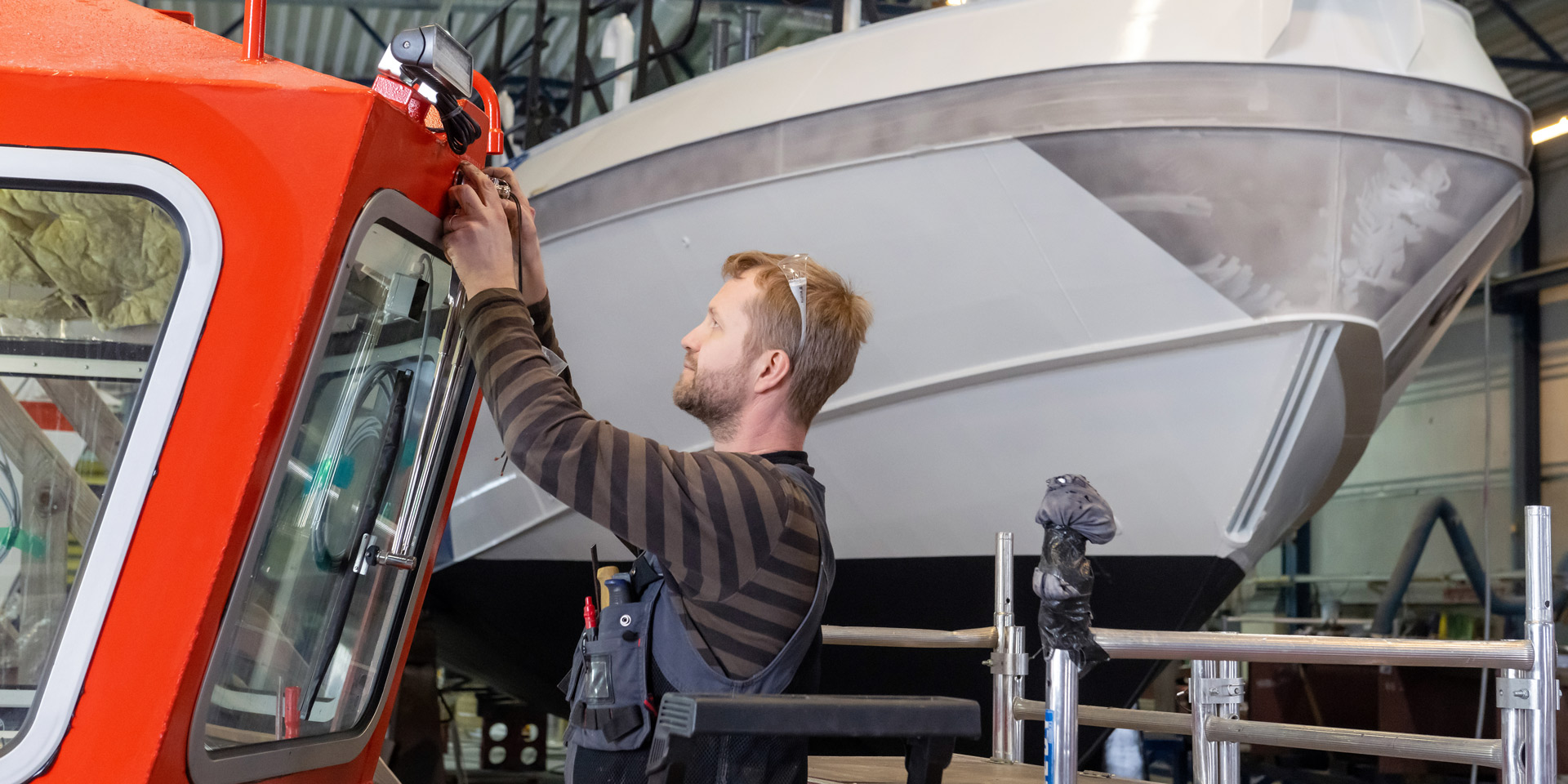 What is The Työvene Way?
Our passion for designing and building quality vessels is what unifies us. It runs like a red thread throughout our company, and it is what motivates us. We aim to do business fairly and sustainably, making sure not only our employees but also all our suppliers and sub-contractors are treated with respect.
Working the Työvene way automatically nurtures innovation, makes our employees grow and pushes the entire business forward.
What does it mean for our customers?
The Työvene Way is our method of ensuring that all of our customers' expectations are met. It helps us detect and identify potential problems at an early stage – which in turn gives us the opportunity to have a dialogue about the best possible way of solving them. In short – there are no surprises, and no discrepancies between what we promise and what we deliver. We take pride in what we do, and we keep our promises. This is the very essence The Työvene Way.
What does it mean for our partners and contractors?
We treat all partners and subcontractors with fairness and equality. We want everyone to be involved and feel committed to the projects. If a problem should arise, we all take responsibility for solving the issue – in dialogue with the customer.
But our structured project management, efficient work methods and quality management processes go beyond that. In the maritime industry, work availability fluctuates with the market, and working with Työvene makes it easier to calculate margins, and therefor achieve profitability.. It gives our partners and subcontractors stability.
How does it define our employees?
We take great pride in our level of quality and the innovation that customer dialogue sparks. Our skilled employees see the whole picture instead of focusing on specific deliverables or technical specifications. We take great pride in our work and our knowledge, and the will to outdo ourselves comes from within each and everyone of us.
Why is this important?
The Työvene Way is our own approach to redefining the Finnish maritime industry. Not just for our sake, but for the benefit of the entire business. Better procurement procedures and well formulated tenders, fewer production delays, higher quality and the safeguarding of Finnish shipbuilding expertise are all connected. We want a  sustainable Finnish maritime industry, where more contracts secures employment and have positive financial effects for our Finland a a whole.
It all starts with dialoge, trust and the sharing of knowledge – The Työvene Way.