Cooperation and mutual respect
At Työvene we take good care of our subcontractors. Everyone is treated fairly and respectfully and naturally enjoys all the privileges and the security that Finnish legislation gives. But working "The Työvene Way" includes much more than that.
Nobody likes surprises
Although profit margins in our business might be lower at times, the structured project management and work process means that entering into a cooperation with Työvene holds no surprises. Working together on a Työvene-managed project is a way to gain stable profits even when the market is unstable.
Työvene as a partner and employer
Työvene and the shipyards in the region play an important role as employers and creators of work opportunities – both in our region and for the Finnish export industry as a whole. This is something that we take very seriously. All partners and subcontractors benefit from the safety of Finnish legislation; labour laws, work safety, environmental rules on so on.
But we also strive to deepen our relationship with our contractors. We do so by inviting everyone to the table and explaining the purpose of each project, so that everyone is working towards the same goal. Respect and an open dialogue enables us to share knowledge and to improve.
Our responsibility
Sometimes, our business can be tough. Before we at Työvene submit a response to a tender, we naturaly evaluate the offers we get from our subcontractors. If we see that their price is unreasonably low, we always take it up for discussion – both with the contractor and the customer.
We talk to our subcontractors, because we don't want them to find themselves in trouble later down the line. We talk to our customers and their agencies because we want to inform them about how product quality is directly connected to the price.
We want to highlight all the values that need to be considered in a marine project. The price is one factor in procurement, but other things to consider are production efficiency, safety, fair treatment, innovation, stability, delays and quality control.
Työvene may not be the lowest bidder. But we always deliver quality and we always keep our word.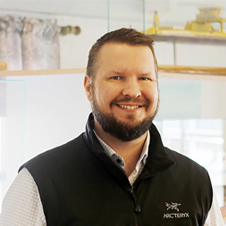 We want our subcontractors to feel that the values Työvene represents outweighs the need for optimizing profit margins elsewhere.
Juha Granqvist
Managing Director